What is AI4Cities about?
AI4Cities is a three-year EU-funded project bringing together leading European cities looking for artificial intelligence (AI) solutions to accelerate carbon neutrality. Helsinki (Finland), Amsterdam (Netherlands), Copenhagen (Denmark), Greater Paris (France), Stavanger (Norway) and Tallinn (Estonia) are the six European cities and regions that want to ask suppliers to provide with AI solutions for mobility and energy challenges, that will ultimately contribute to reduce CO2 emissions and meet their climate commitments.
Pre-commercial procurement
Through AI4Cities, we, the Buyers Group - Helsinki, Amsterdam, Copenhagen, Greater Paris, Stavanger and Tallinn - will go through a Pre-Commercial Procurement (PCP) process, an innovation procurement tool that enables the public sector to steer the development of new solutions (not- market-ready) directly towards its needs.
First, the buying authorities will define the needs and requirements of those solutions on the mobility and the energy fields they would like to see developed in order to move towards carbon neutrality. Then, we will challenge startups, SMEs, bigger companies and other relevant stakeholders to design innovative solutions applying the use of AI and related enabling technologies, such as big data applications, 5G, edge computing and IoT.
The total funding amount to be divided among the selected suppliers throughout the whole PCP process is 4.6 million euros.
For more information, download the AI4Cities booklet here
A video introduction to the project can be found here
Duration of the project
36 months, from January 2020 to December 2022
Pre-Commercial Procurement budget
4.6 million € for all the phases
Request for tenders
Launched on 1.12.2020. Closed on 28.02.2021 (17:00 CET).
Companies, developers and consortiums with ideas for innovative or disruptive new digital-based solutions, base on AI and other emerging technologies.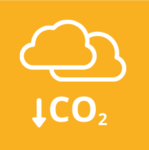 Stakeholders with an interest in promoting entrepreneurship, climate change, carbon neutrality, reduction of greenhouse gas emissions, etc.
Cities and other public procurement organisations, interested in the potential uptake of the solutions developed within the AI4Cities PCP process.